CLICK ON THE 'SHOP' MENU LINK TO VIST THE ONLINE STORE FEATURING ALL OF DEBBIE'S PAINTINGS, GREETING CARDS, CALENDARS & PRODUCTS.
. YOU CAN ALSO ORDER DIRECTLY BY CALLING
0772 556 7255
Art is a form of spiritual expression. I believe I have been called to do this work to help connect people in one way or another with exactly what they need at that time. Here's my story…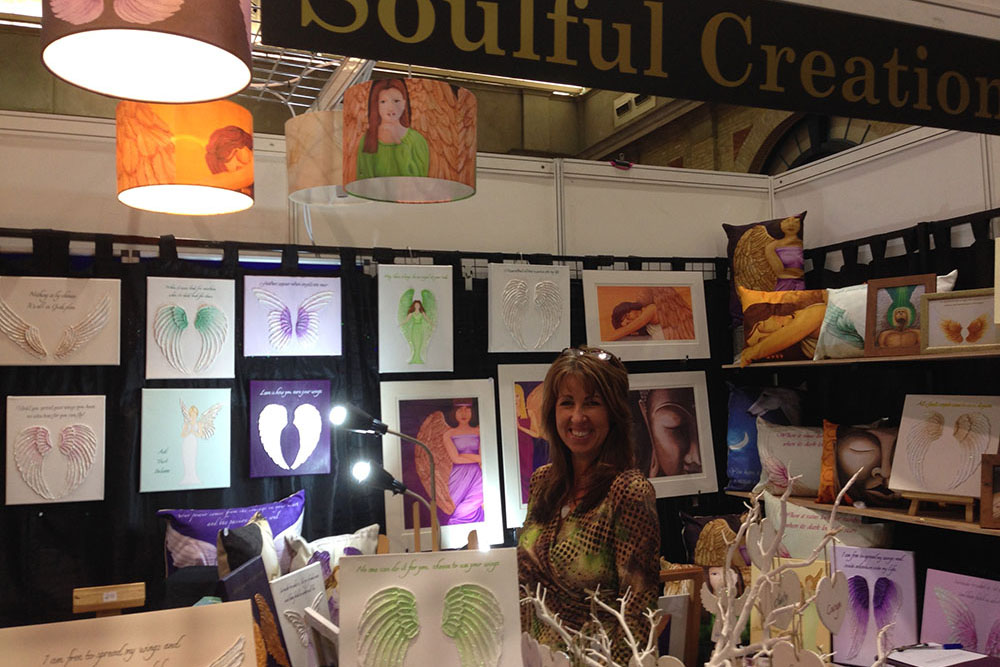 I regularly attend and exhibit at shows, fairs and MBS events around the country. Join me at an event near you and take a look at my latest art, Angel Blessings, greeting cards, homeware and Ocean Spa products, or just come along and say 'hello'. And don't forget, everything's for sale!
I'd love to see you there.
Check the UPCOMING EVENTS listing for upcoming events or contact me at debbie@soulfulcreations.co.uk or call on 077255 67255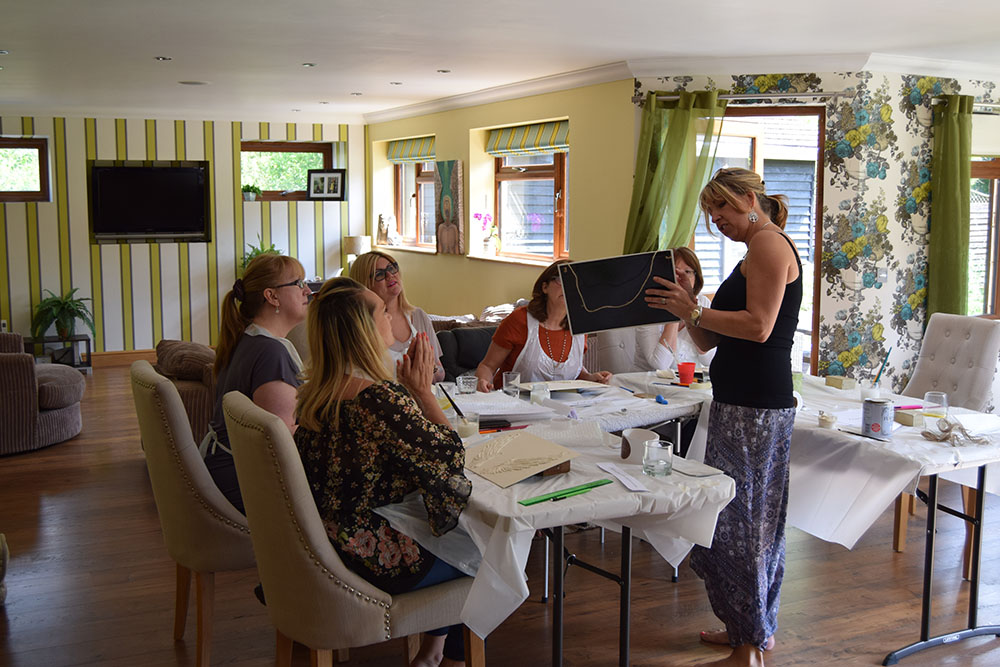 I run several creative workshops and therapy days at my home in Southend. Each offers a unique opportunity to learn, develop and express your spiritual and artistic gifts, while relaxing with like-minded souls in a safe and sacred space.
The Chakra Wand Workshop
My Spirituality Through Art workshops (for adults and children)
And the Ocean Spa Therapy Day
For details of my workshops and classes check the event listings or click here:
http://soulfulcreations.co.uk/creative-classes/
A selection of my work – original canvasses and prints. Many of these are available as prints or included on my greeting cards, calendars and other products. Click on the images below to view each gallery. I also offer bespoke commissions – just call for details.