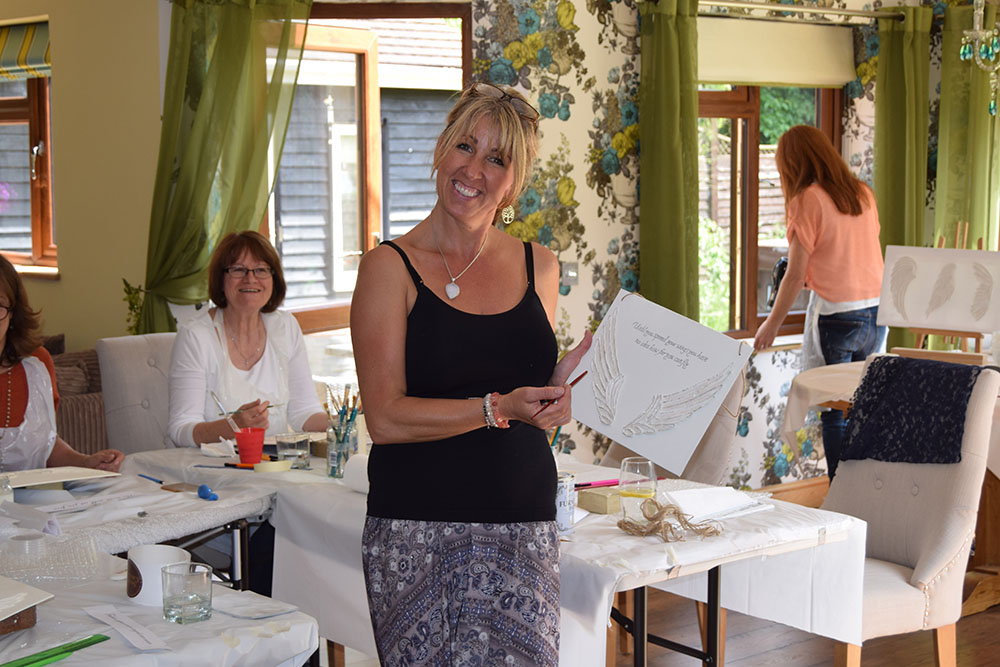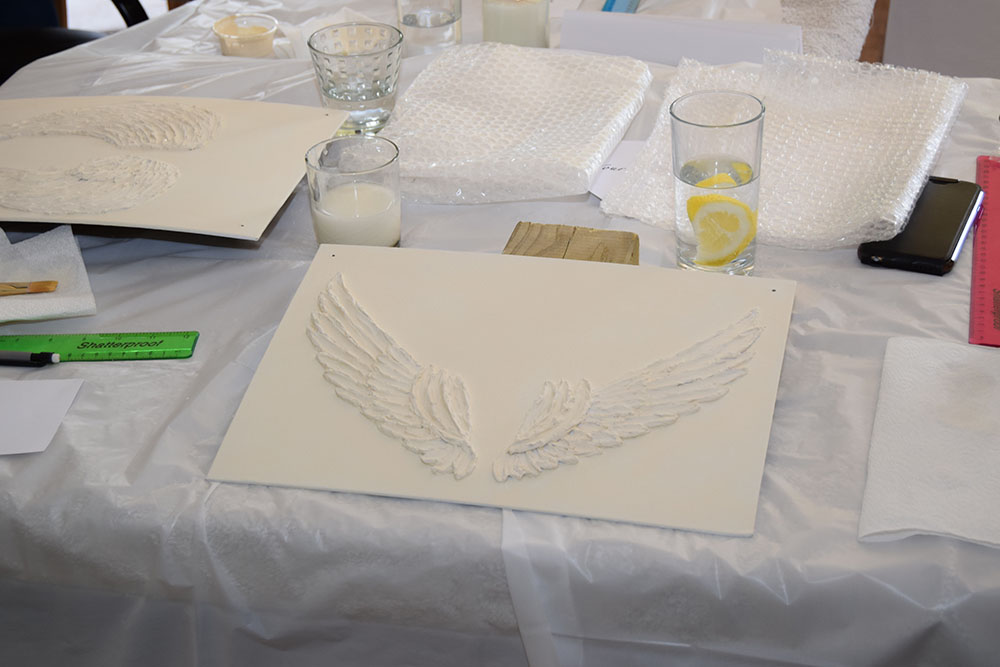 My Spirituality Through Art Classes are a wonderful day of creativity and fun. Many people have asked me about the tools and techniques I use to create my work and I know that there are many souls who wish to express their spirituality through art but perhaps feel they need the confidence to begin. Others simply wish to explore new ideas a techniques.
CREATE YOUR OWN ANGEL BLESSING
In this one-day class, I'll be explaining how I work with angels and spiritual energies to receive inspiration for my work, and I'll be guiding you through the exact process I use to create my Angel Blessings. You'll work with your own materials to create a Blessing of your own, crafting the design in the morning and then adding light and colour in the afternoon.
We'll also take the opportunity to discuss spiritual expression through art and we'll meditate together. All the materials you'll need along with lunch are provided as part of the day.
PLUS, I NOW RUN CLASSES FOR THE LITTLE ONES
Due to many requests, I've added workshops for kids aged 6-14. The art workshop for kids is a fun introduction to my art style and process, aimed at a younger audience. Each workshop is a 2.5 hour session in which they'll create their own Fairy Blessing. Mums, Dads and Carers are welcome to stay and enjoy a coffee!
COST & DATES
The cost for the adult workshop is just £80 and kids classes are half a day for £30.
TIMES: 10am to 4pm
VENUE: Southend-On-Sea, Essex (details sent when you book)
Use the EVENTS list or CALENDAR to find the next available dates, or call Debbie direct 0772 556 7255